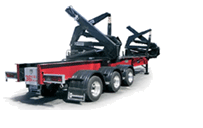 The most powerful sideloader in the world! 36 or 42 tonnes lifting capacity. Designed for transferring containers easily and safely also to and from the railway.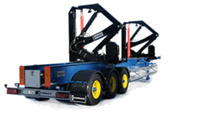 Our basic standard heavy duty models. They were the first in the world with a lifting capacity of 33 tonnes as standard.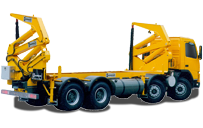 Designed for 20-foot containers; built on the customer's truck chassis. This is the world's lightest and shortest sidelifter for fully loaded containers.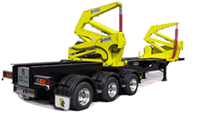 The latest addition to the HAMMAR family and the most popular. With lifting capacities ranging between 25 and 36 tonnes, all with the same versatile support leg.